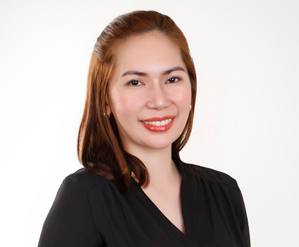 Dream home must-haves: A spacious, organized pantry is a must! Also, a kitchen that she can enjoy cooking in. As well as a huge garden outside.
Rhona Smith is the Operations Concierge at Weinberg Choi. She is responsible for drafting listing documents for the seller and landlord clients in DocuSign, creating all materials for Open Houses, and organizing and maintaining Josh Weinberg and Tommy Choi's email inboxes.
Before joining Weinberg Choi, she worked in Financial and Banking Industries in the Philippines, as a Casino Dealer on a cruise ship, and now is in an outsourcing company for US clients based in the Philippines. She enjoys this because she has opportunities to connect with different races, people and backgrounds. She even ventured into owning a real estate property this year, inspired by the team. Rhona graduated from the University of Batangas with a Bachelor of Science in Commerce in Business Management Degree.
Outside of work, she runs a small business online through Instagram that sells US goods. Having a small business inspired her to learn and appreciate digital marketing which she is also
passionate about aside from real estate.
Rhona currently resides in the Philippines with her family.