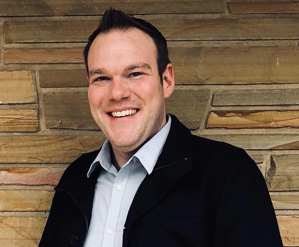 My dream home must have: A large, professional kitchen as I love to cook as well as a finished basement with a bar area to enjoy food and drinks with friends and family.
Dan Walsh is an Operations Concierge with Weinberg Choi Residential. His main focus is to support the team in providing the Weinberg Choi perfect experience. He manages and confirms all showing requests on both the listing and buyer's side. As a full-time Chicago Firefighter, Dan is driven by service and improving lives. The opportunity to assist people in finding their dream homeownership is extremely fulfilling and rewarding for him.
Prior to working at Weinberg Choi Residential, Dan grew up in Mokena, IL. He began working in real estate in 2006 on the legal side, which he continued until he became a Chicago Firefighter in 2013. Dan acquired his Broker's License in 2017 and began once again working in real estate. He graduated from Bradley University with a Bachelor of Arts degree in English, a Bachelor of Science in Fire and Emergency Management from Purdue University.
Dan's favorite thing to do outside of work is traveling with his wife. They have a goal of making it to all 50 states and all 63 national parks.
Dan lived in Bridgeport with his wife, Lisa.