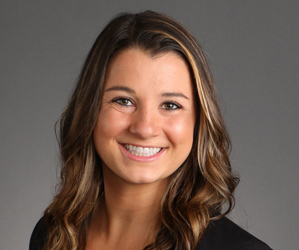 My dream home must-have: An open floor plan with floor-to-ceiling windows and a fireplace to give it a warm, homey feel. As well as a bright kitchen with a large island for cooking and entertaining friends and family.
Allie Tassi is the Listing Manager at Weinberg Choi Residential. She is responsible for providing our seller clients with a seamless experience when listing their property on the market. She writes our listing descriptions, gathers information from property managers and HOA contacts, launches our listing on the market, schedules the showings and Open Houses, and obtains feedback after showings are complete.
Before joining Weinberg Choi Residential, Allie was a student at Illinois State University where she graduated with a Bachelor of Science in Integrated Marketing Communications. She completed her Spanish minor while studying abroad at the University of Salamanca in Spain. During college, Allie interned at El Toro IP Targeting in Louisville, KY. After graduation, she worked in the Merchant Development and Sales department at Groupon, Inc.
Outside of work, Allie loves to travel, especially internationally. She has a passion for cooking and baking on the weekends as well as winding down through yoga. She values her time with family, friends, and especially her Golden Retriever, Homer!
Allie currently resides in Lake Zurich, IL, right where she grew up.
Email: allie@weinbergchoi.com